17.1. Click on the "Set Move-In Time and Date" Tab in your MIMOR profile page.

17.2. Select Yes on a question "Seems like you are Non - residing owner! Do you want to be an Owner residing?"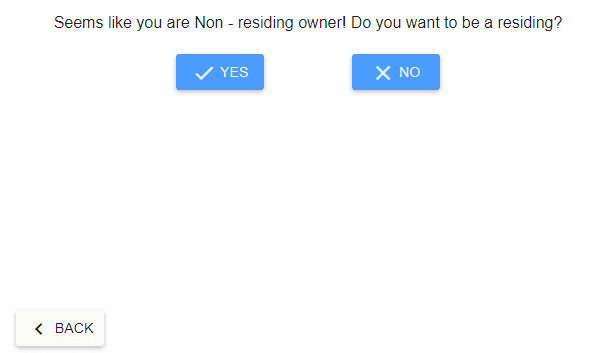 17.3.  Once you have selected the date and time click on the Make Booking Tab.