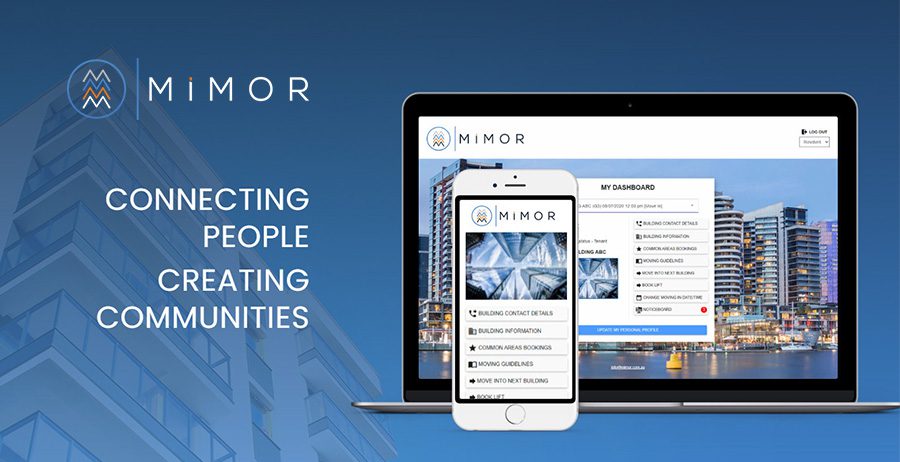 The team at MIMOR are so excited to introduce you to:
our new brand
our new website
our larger team
We listened to Owners Corporations and residents were saying and have met their needs by creating a sophisticated online communication portal.
What MIMOR offers you:
Real-time SMS and email messages from Owners Corporations to residents and owners
Comprehensive building information – all in one spot
An up-to-date building notice board – keeping you informed
Central booking system for move-ins and move-outs
Ability to book common areas
Access to information 24/7
At MIMOR we believe communication is central to creating communities where people live harmoniously. We offer the most cost-effective solution currently available in the market. And it can be implemented now! No waiting for complicated set-ups. Simple, easy-to-use and intuitive.
Contact us today and discover how MIMOR is already successfully operating in over 200 strata title buildings.