1.1. Click on the Register button on the top right hand corner of the website.
1.2. Click on the Resident window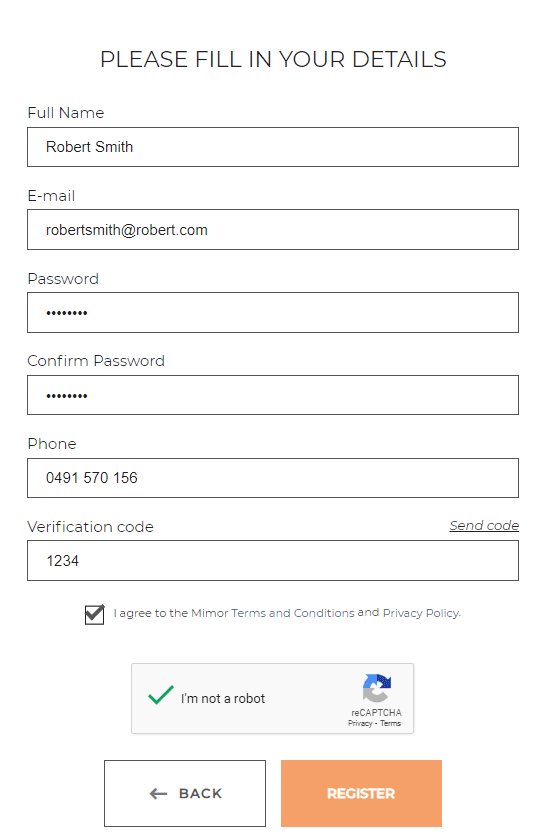 1.3. Fill in all your details:
Full Name
E-mail
Password
Confirm Password
Phone Number
Click on "Send code". You should receive the verification code on your mobile phone
Type in the Verification Code that was sent to your phone.
1.4. Confirm "I'm not a robot" and "I agree to the Mimor Terms and Conditions and Privacy Policy"
1.5. Click Register
1.6. Fill in all your details:
Vehicle Registration Number
Real Estate Email (only if you are a tenant)
Real Estate Phone (only if you are a tenant)
1.7. You can book your first Move IN