Please see the below step by step process of how to book a common area:
12.1. Log back into your MIMOR dashboard - www.mimor.com.au.
12.2. Select the "COMMON AREAS BOOKINGS" Tab on the right hand side

12.3. Click on the "BOOK THIS AREA" Tab.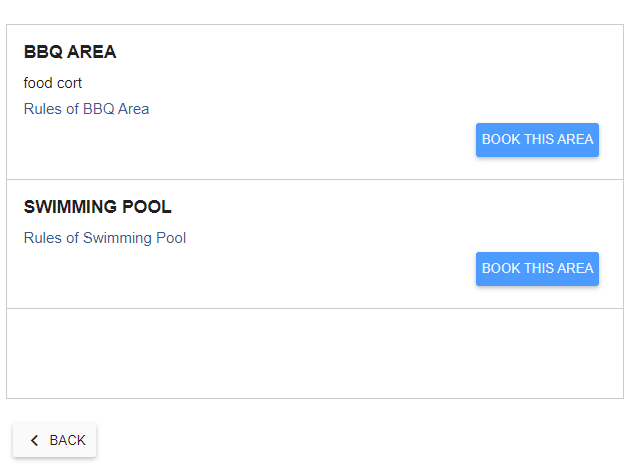 12.4. Select the "Date" and "Time" you wish to make the booking and then the SAVE button should go a solid blue colour and click the SAVE button to make your booking.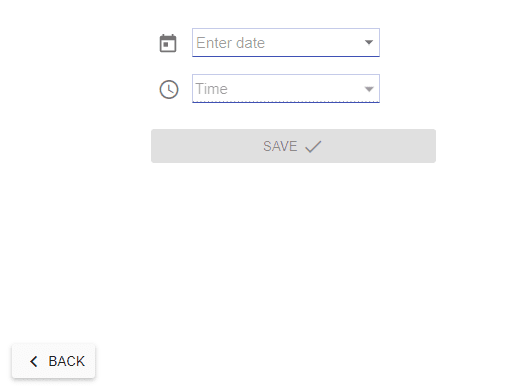 12.5. The Rules or any information for the common area will appear in the next screen. Please click on the "CLOSE" Tab to proceed to the next page.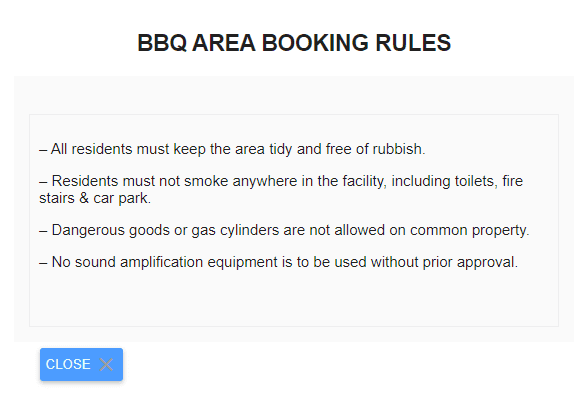 12.6. Your Common Area Booking/s will appear on this page.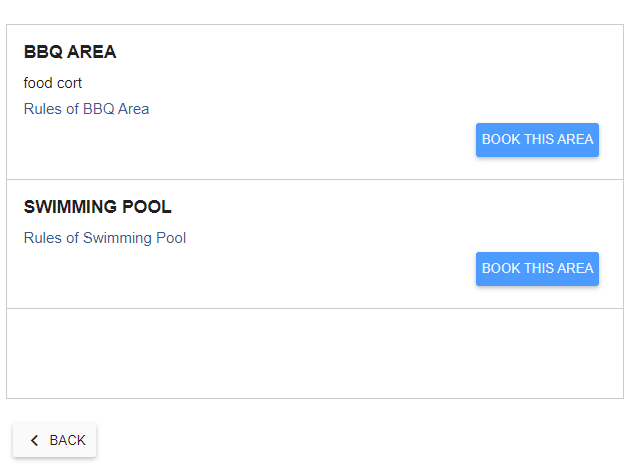 12.7. Select "BACK" on the screen above to take you back to your MIMOR dashboard.
12.8. You can always view or edit your common area booking by clicking on the "COMMON AREAS BOOKING" Tab on your MIMOR dashboard.

12.8. Edit Common Area Booking. Click on Time Tab

12.9. Delete Common Area Booking. Click on Bin Tab